Events 2015
25.08 - 30.08.2015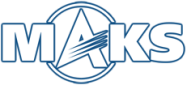 International Aviation and Space Salon MAKS is one of the world's largest aviation forums which will be held in Russia during the next week. TEOS will be present at the salon in Moscow, on the 26th and 27th August.

15.06 - 21.06.2015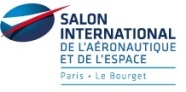 International Aircraft and Space Salon (Le Bourget) - the biggest and most important aircraft event of the year in France was held on 15 until 21 June 2015 in Bourget. TEOS was present at the shared booth C 155 in Hall 2B, with its mother company Mecachrome.
27.05 - 28.05.2015

TEOS was present at the SIA POWERTRAIN in Versailles on the 27 and 28th May 2015 at the shared booth with our mother-company, IFP Energies Nouvelles.
25.02 - 26.02.2015

TEOS was present at the Future Powertrain Conference in Solihull on the 25 and 26th February 2015.

For more updates visit this page later!